Sjölinds Hot Chocolate Mix (8 Flavors)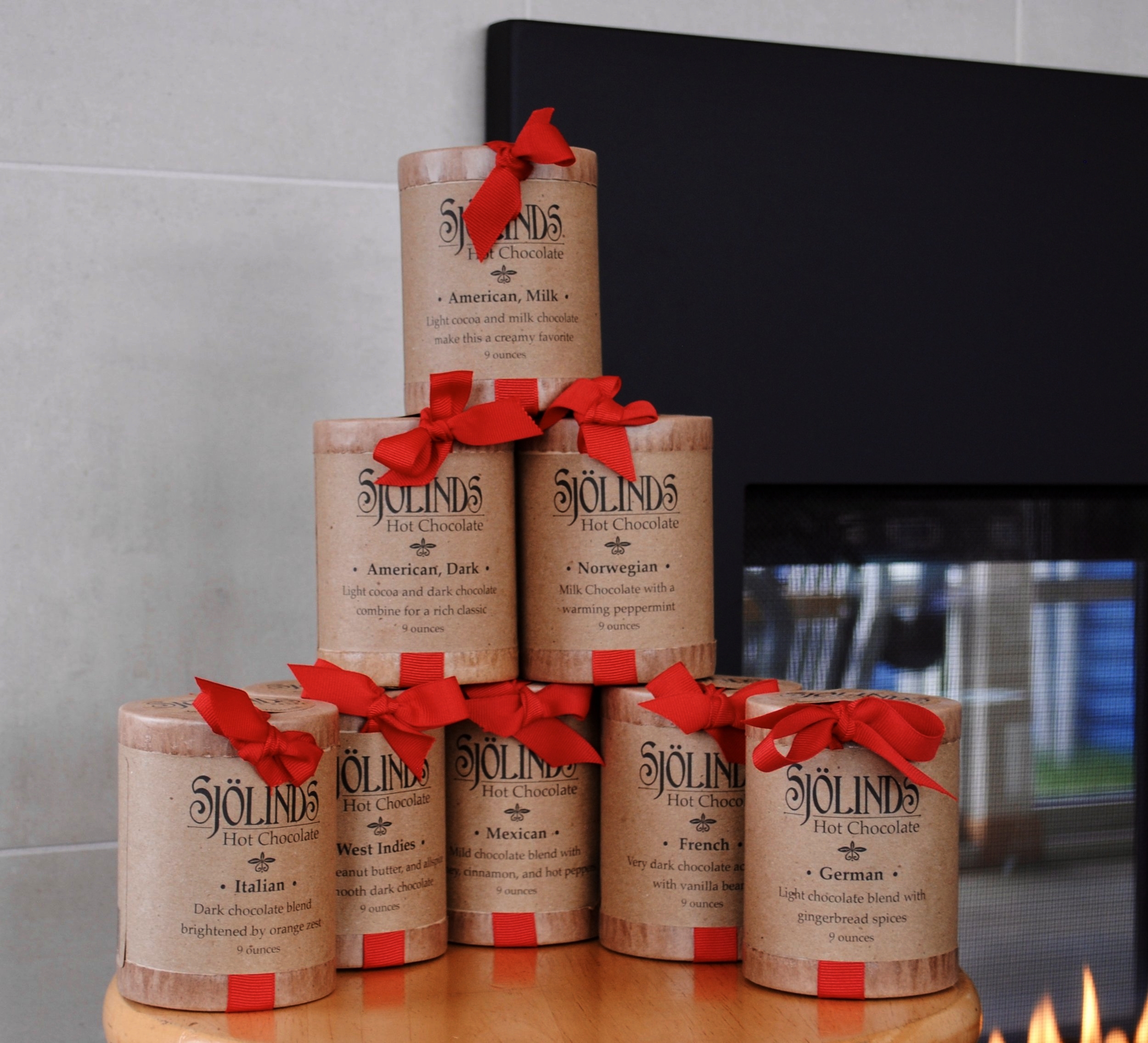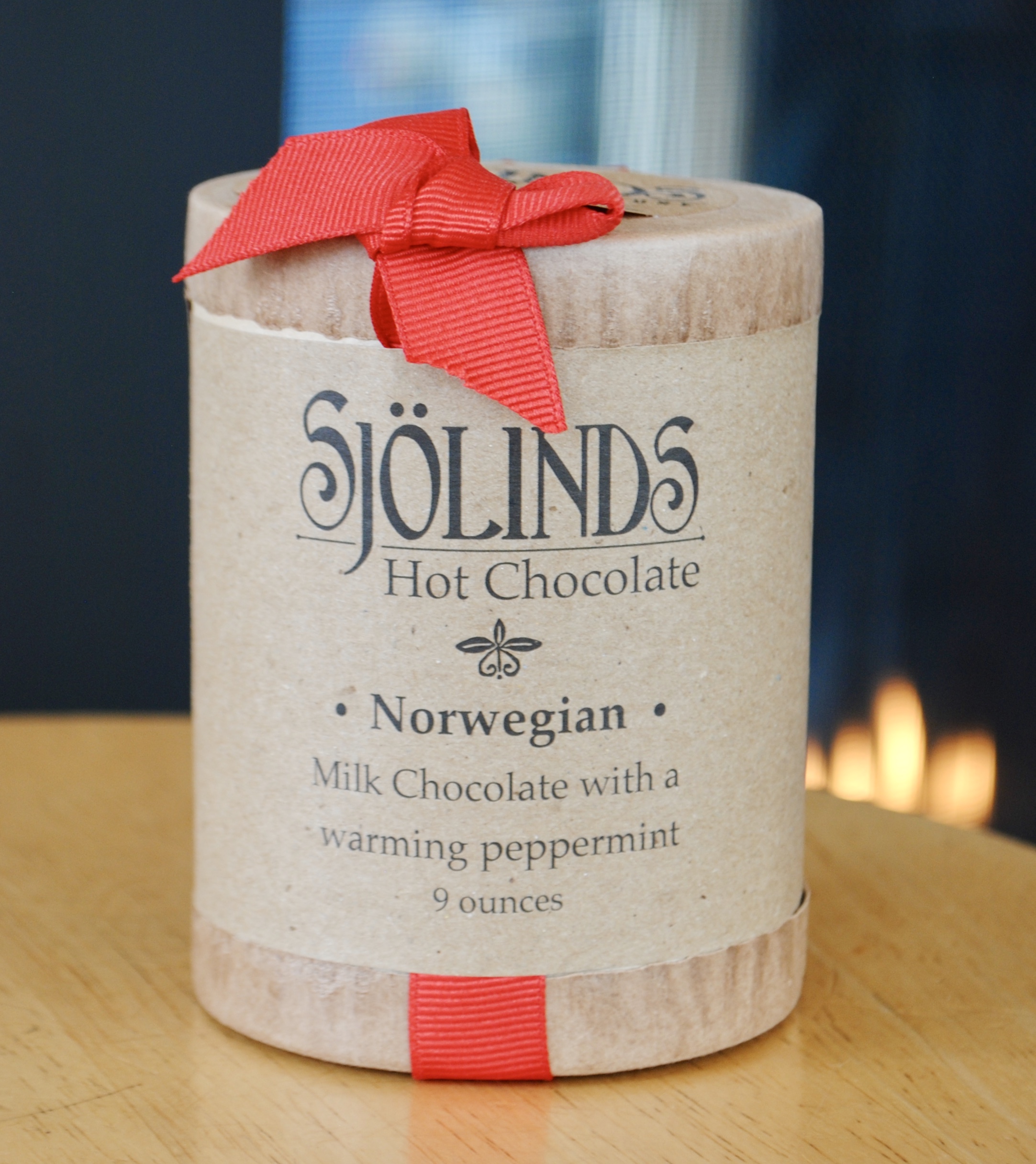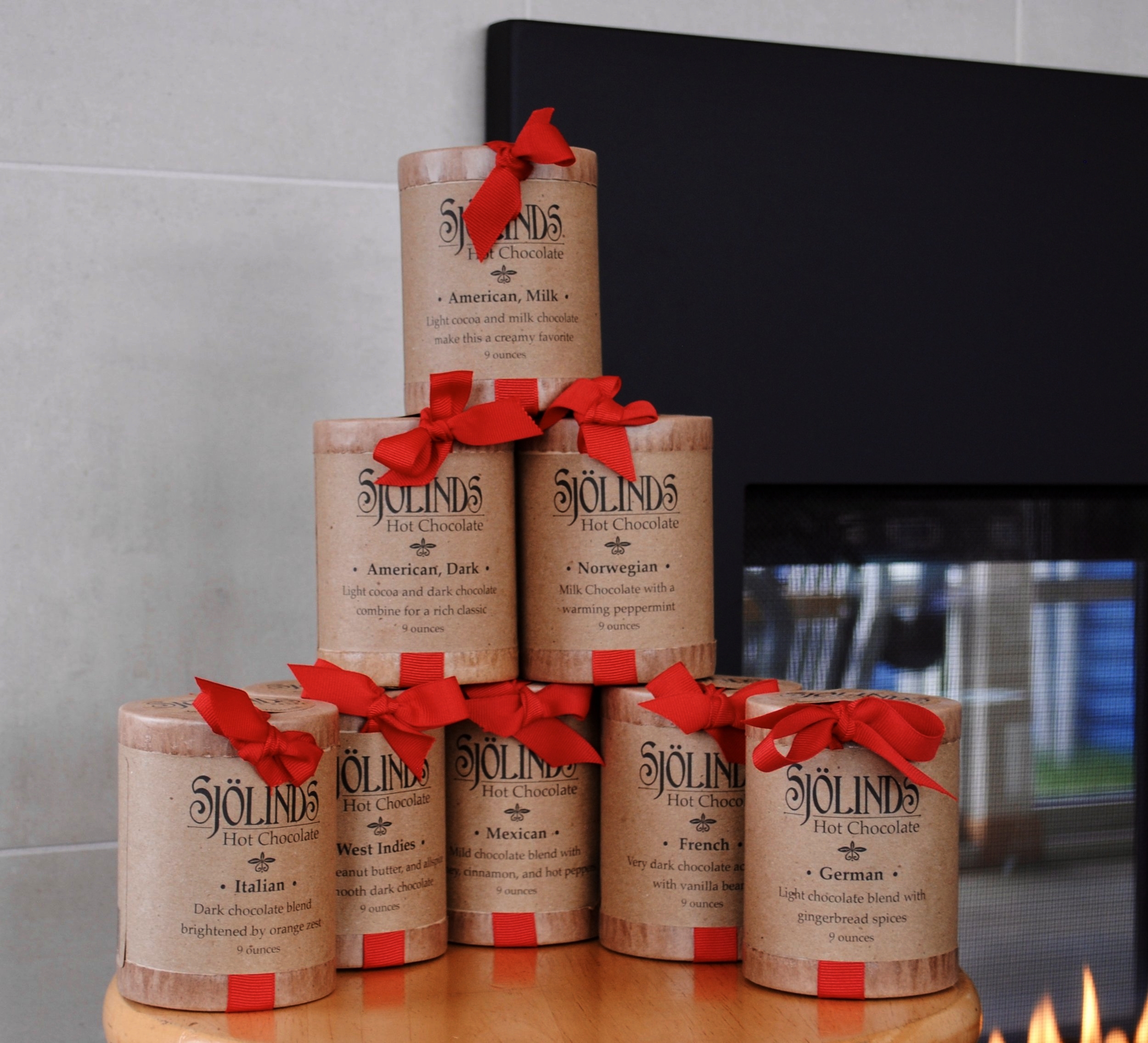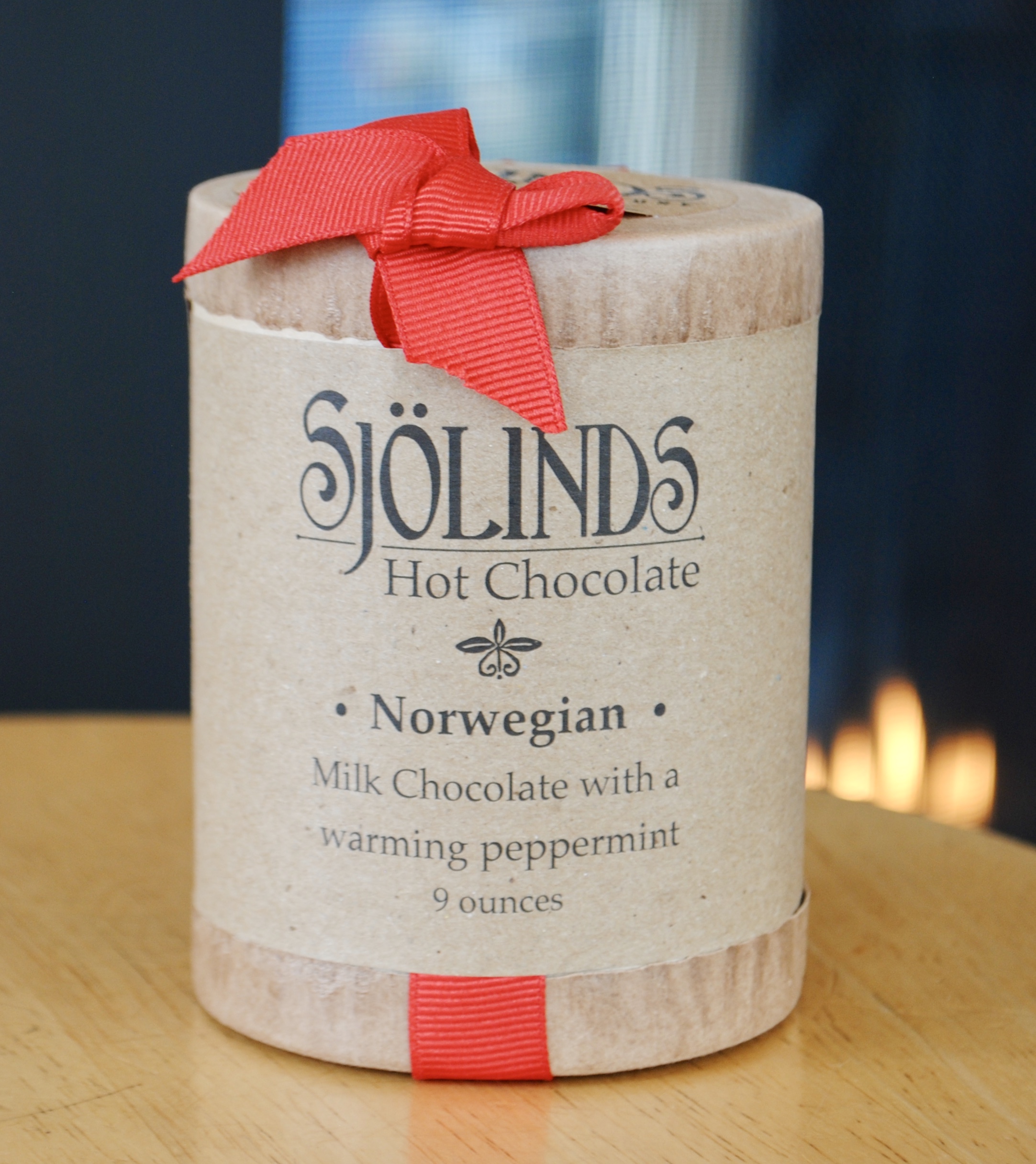 Sjölinds Hot Chocolate Mix (8 Flavors)
Our signature hot chocolates are made from a decadent combination of chocolate and cocoa powder.
9oz
All American Dark: Light cocoa and dark chocolate are a wonderful blend for a smooth, rich hot chocolate.
All American Milk: Light cocoa and milk chocolate, the kid's favorite!
Norwegian: Milk chocolate with a warming peppermint.
Mexican: Mild chocolate blend with honey, cinnamon, and hot peppers.
German: Light chocolate blend with gingerbread spices.
Italian: Dark chocolate blend brightened by a mellow orange zest.
French: Very dark chocolate accented with vanilla bean.
West Indies: Ginger, peanut butter, and allspice in a smooth dark chocolate.
Ingredients: Cocoa beans, sugar, cocoa powder, cocoa butter, vanilla, soy lecithin. + (Milk American - milk powder) (Norwegian - milk powder, peppermint extract) (Mexican - honey, spices) (German - spices, milk powder) (Italian - orange zest, orange extract) (French - vanilla beans) (West Indies - peanut butter, spices)